GeoAtlas
A Powerful Mapping Environment for Professionals
GeoAtlas is a robust mapping environment for GeoGraphix that facilitates displaying, modifying, and arranging map layers created in other GeoGraphix applications. It facilitates designing maps and montages, as well as providing a platform for other applications to consume maps on their projects.



The 32-bit mapping environment of GeoAtlas uses ESRI®'s Map Objects, which offers graphical flexibility and spatial querying by supporting layers built in the GeoGraphix® Discovery and Discovery on OpenWorks® data applications.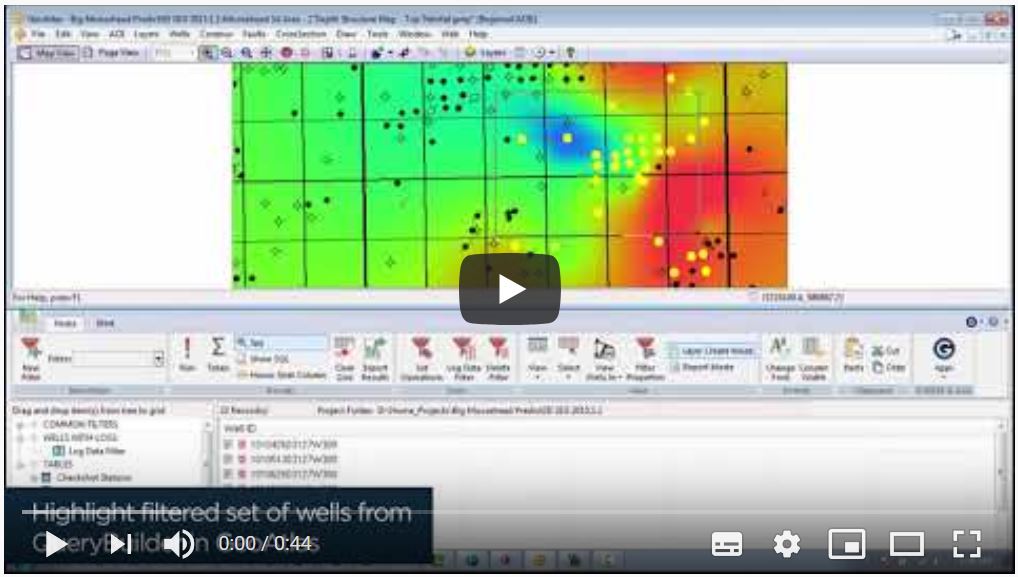 QueryBuilder and WellBase - Data Management & Mapping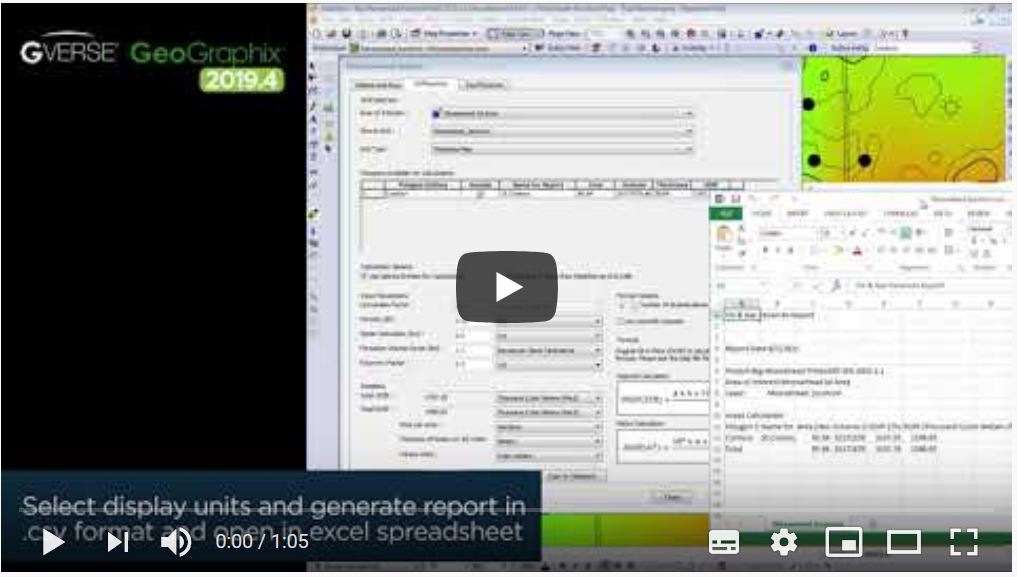 Original Oil in Place - Data Management & Mapping
GVERSE GeoGraphix Data Management & Mapping Well Data Analysis & QC
Seamless Geospatial Maps
Create and display high quality maps from raw data and combine the most powerful graphic design and mapping tools for high-end geospatial precision and accuracy. In GeoAtlas you can:
Create maps, modify map attributes, add drawings, objects, and annotations, and print maps.
Use a contouring shortcut to quickly create contour layers from posted Z-values such as formation top depths or porosity values.
Use the scale-dependent resolution feature to determine at what scale a layer, entity type, or text feature appears on the map.
Construct montages displaying maps and cross sections, as well as inserted text and graphics files defined in other applications.
Base Mapping
Display geographical information and the position of the seismic survey lines by loading georeferenced GIS and seismic basemaps layers with other maps as map overlays in GeoAtlas.
Grid Mapping
Apply a wide range of grids to model the XYZ data with more precision and accuracy.
Contour Mapping
Display contours over any interval and range or explicitly specify them on the map in GeoAtlas. Apply color fills, annotations and drawing to produce an enhanced display of your maps.
Dynamic Search Filters
Efficiently search and update the scout field data based on zone definition and preview the search results.
Spatial Interoperability
GeoAtlas supports multiple industry renowned file formats which include:
JPEG File Interchange Format (*.jpg)
Tagged Image File Format (*. tif)
Geospatial Tagged Image File Format - GeoTIFF (*.tif)
Windows BMP (*.bmp)
ZSoft PCX (*. pcs)
Portable NEtwork Graphics (*. png)
Enhanced Metafile (vector format) (*.emf)
GeoAtlas also allows you to import land data (landgrid and cultural data) in several file formats.
Flexibility
A wide array of options are available to enable you to design geospatial maps that portray detailed features on the map. Display and overlay any combination of GIS layers. GeopAtlas gives a complete control over the display characteristics of the maps features and more.
Precision and Accuracy
The advanced technology included in the application provides all the tools to make the most accurate geospatial image. Specify a desired location with more precision by using the absolute X, Y coordinates and navigate to them on the map.
Dynamic Interoperability
GeoAtlas holds a strong ability to exchange, integrate and cooperatively use data within and across the organization boundaries.
Hardware
Minimum
2.4GHz 64-bit Intel class or better
8GB RAM
1,024 x 768 graphics resolution
CD-ROM drive
19-inch monitor
DirectX 11 capable hardware
Recommended
Quad 2.4 GHz 64-bit Intel class or better
16 GB RAM or greater
NVIDIA GeForce or Quadro - 2GB video RAM
DVD-RW drive
Dual 21+-inch monitors
Software
Microsoft® .NET 4.5
GeoGraphix
Microsoft DirectX 11
The LMKR License Management Tool (LMT) must be installed to configure GeoGraphix product licenses
Microsoft DirectX End-User Runtime
Adobe Reader for selected help files (optional)
Operating Systems
Windows® 7 Professional x64
Windows® 7 Enterprise x64
Windows® 7 Ultimate x64
Windows® 10 Professional x64
Windows® 10 Enterprise x64